Testimonials
Read what our customers are saying about us!
---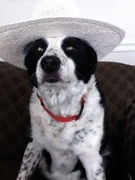 Our dog, Oreo, is a bit special. I know all dog owners think that, but, well, what dog actually likes wearing hats? Anyway, I was worried that he would never have a doggy friend. Your representative, John, came to our house, and while I knew we were in good hands, I didn't realize quite how good. Imagine my surprise when Oreo's playdate arrived, also wearing a hat! Thanks, Doggie Dates, for finding such a perfect friend for my guy!
- Amanda E.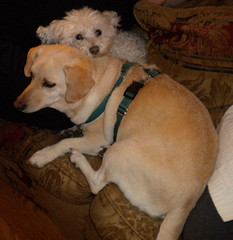 Lucy, my little poodle mix, was always nervous meeting other dogs out on walks. The dog park -- well, it's best forgotten. Emily's visit during the application process went well, but I guess I was still nervous. But the first playdate went off a treat. The friend that Emily found for us is a yellow lab, and she's so mellow that Lucy just warmed right up to her. Two months later, and their favorite thing is to cuddle on the couch after a romp in the back yard. Thanks for hooking them up, Doggie Dates!
- Becca R.